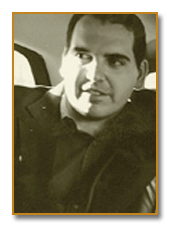 Owner Tim Smith has been behind the camera since he was a student at the University of Michigan, Ann Arbor, where he minored in film, graduating with a BA in English in 1997.
Tim has led an artist's life completing two manuscripts, working for Sports Illustrated, creating commercials (see top of "accolades" page), filming two documentaries and performing stand up comedy throughout NYC. While at Sports Illustrated, Tim interviewed former President Gerald Ford and was mentioned in an interview with Matt Lauer on the Today Show. As a comedian he has performed on TV and and his second documentary is being readied for festival submission.
It's event video, though, where Tim found his true passion. He started Tim Alan Smith in 2000 as a way to help support his desire to create independent films and documentaries. Along the way he developed a skill for documenting events and a clientele who appreciated the artistic yet understated way in which he documented their day.
The company has grown into a collection of talented videographers who have countless hours of experience filming weddings as well as learning the techniques that Tim has developed over many years filming weddings. This includes Tim's approach to being unobtrusive yet still being able to capture those fun, touching, stolen and overall special moments that make YOUR wedding day unique. So while Tim may not actually be the one filming your wedding, you can be sure the talented videographer or videographers there will have Tim's style and approach mastered while also adding their own unique eye and ability to your wedding day.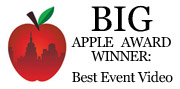 Clients ultimately choose Tim Alan Smith not only because they love our approach to filming the wedding day, but because of the look and feel of the final edit. The editing style is a direct result of Tim's storytelling ability, which he has honed through both his wedding work and the multiple creative ventures listed above. That is why, no matter which videographer(s) films your wedding day, Tim is ALWAYS heavily involved with EVERY edit.